One of the Leading Rice Millers and Exporters.
Star Global Multi Ventures Pvt. Ltd. is one of the leading Conventional/ Organic Rice manufacturing companies in India, exporting Basmati, and Non-Basmati rice around the globe for the past many years. Backed by a team of visionaries and committed professionals, Star Global is a synonym with Basmati Rice. Our growth in rice exports over the years showcases our consistency, market acceptability, and consumer-centric approach. Today we are one of the largest exporters of Basmati rice from India along with certified organic Basmati and non-basmati rice exports throughout the world. We have our own manufacturing/ processing facilities at Haryana, Punjab & Gujarat having state of the art machinery.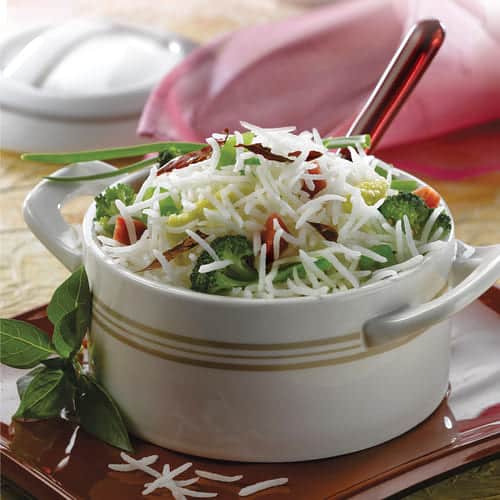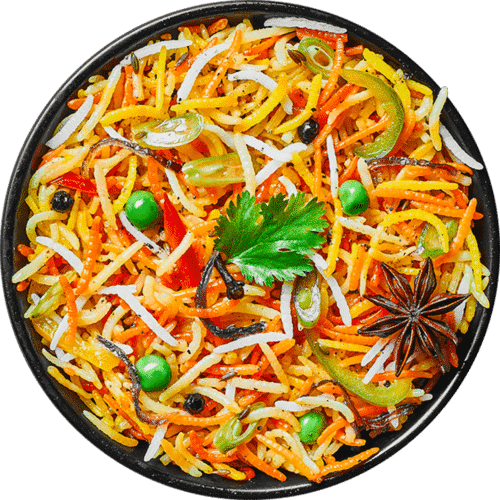 Our Vision
Our Mission
Our Values
Our Vision
To preserve and enrich the legacy of Basmati in India by ensuring the genetic integrity of the seed. We encourage farmers to adopt scientific agricultural practices and world-class rice processing technologies to emerge as the industry benchmark for product quality and customer service.
Our Mission
Our Values
We have our processing units in Gujarat, Haryana & Punjab. All the facilities are well equipped with superior technology and state-of-the-art machinery. Our rice milling plants are well-equipped with state-of-the-art drying, parboiling, milling, grading, and sorting facilities with online metal detection, color sorters, environment-friendly storage, and fully automated packaging units. In addition to hi-tech rice processing units, we also have an in-house freeze blast and cleaning facility exclusively used for organic products. In this facility, organic products are kept in cold chambers at a controlled temperature which is lowered to minus 25 degrees Celsius.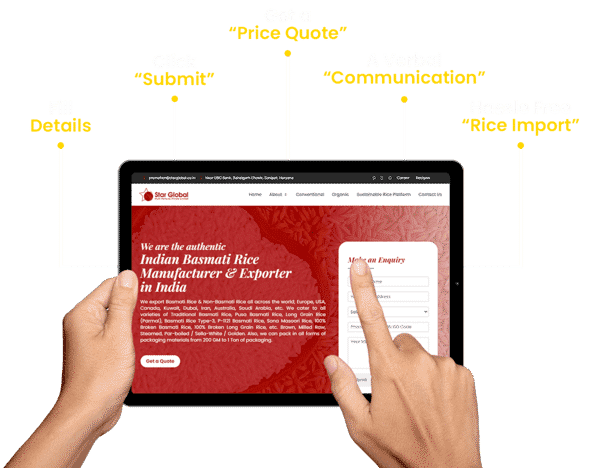 Want to Import
Basmati & Non-Basmati Rice
Raw Brown Rice
Raw Milled Rice
Parboiled Rice
Traditional Basmati Rice
Long Grain Rice
Type-III Basmati Rice
Sona Massori Rice
IR 36 Rice
IR-64 Rice
1509 Basmati Rice
1121 Basmati Rice
PR 11 14 Rice
Pusa Basmati Rice
Sharbati Rice
Sugandha Rice